One Size Doesn't Fit All: The Most Effective Types of Branding Strategies for Your Business
What are branding strategies?
What is a branding strategy? A branding strategy is a long-term plan that sets out the goals a company wishes to achieve regarding its branding. It encompasses all aspects of the brand name, including its mission, what it promises customers, how it communicates these things, and intangible elements like brand extension and sentiment. A successful brand guideline will help you develop, evolve and sustain your company's brand.
There are many types of branding strategies, and each one is designed for a specific purpose. Different branding strategies work in unique ways, but they all have the same goal: strengthening a company's relationship with its audience and boosting loyalty. Knowing which brand type you need to consider when building your identity is important. When branding, it's important to understand the different strategies and how they affect your audience.
Why is branding important?
There is a reason brands with emotional connections have a 306% higher lifetime value – because people are more likely to stick with something they feel emotionally connected to. For customers to have that positive association with your company, it's important to focus on brand recognition in your marketing for brands. After all, branded content has 22 times the engagement of regular ads.
But what does this mean for you? It means you need to consider who your target audience is and what matters most to them. What story do you want to tell them? What experiences do you want them to associate with your brand? Once you know the answer to these questions, you can start crafting a strong brand strategy that resonates with your audience and helps set your business apart from the competition.
Does your company follow a defined strategy for your brand?
When it comes to branding, most good stories have emotional narratives. They tug at our heartstrings and make us feel something. To be successful, your company must differentiate itself from the competition and understand your customer's needs.
Apple is a great example of a company that has mastered its brand strategy. Rather than focusing on how great their company is, they focus on providing an excellent user experience for their customers. This resonates with target audience members and creates loyalty among consumers. Apple also emphasizes the customer, not their own company. Your business should try to emulate this approach to create a profitable brand extension for the future. However, empathy differs from sympathy – it takes time and effort to craft a brand strategy that will be sustainable and successful.
What are your brand's objectives, and how do you communicate them?
One of the most important aspects of branding is setting specific objectives for your brand name. This includes creating a timeline of defined goals, and establishing KPIs and timelines allows brands to have more control over their branding strategies, which is often where they are lacking. A successful brand name starts with the identification of your target audience who you will be communicating with. The plan creates a particular brand image among current and potential customers. Once a company has executed a successful brand strategy, customers will associate with the brand without being told who the company is; it becomes part of their daily lives. However, for this to happen, businesses should set goals before launching a new brand and ensure that all levels of the business are on board with these objectives.
Does your brand identity resonate with your target audience?
One of the most important aspects of branding is developing a brand identity that resonates with your target audience. Brand health metrics can help you determine whether or not your brand strategy is effective. Measuring impressions, internet search volume, and performance of branded keywords are some ways to do this. Additionally, social media engagement and reviews can give you an idea of how well your brand is doing. It's important to have a long-term strategy to measure results and make necessary changes along with brand consistency. Customer support, marketing efforts, and other information from previous sections in this booklet will help you build a strong brand identity that resonates with your target audience.
What qualities of the brand do you want customers to be familiar with?
When it comes to branding, businesses need to consider what brand qualities they want customers to be familiar with. This includes thinking about what makes your company unique and how you want your target audience to view your business.
Service branding focuses on what you offer to your target audience. It helps set your company from the competition by marketing around a one-of-a-kind customer experience that only you can offer. For this strategy to be successful, it's important that employees embody the qualities of the brand and communicate them consistently across all customer touchpoints.
An employer brand reflects the people who work within it and is a reflection of their human characteristics. When a company takes the time to create its employer branding thoughtfully, it allows for a deeper connection with its audience because they can see themselves in its brand messaging. A great way to start this process is by thinking about archetypes – these are universal patterns in human nature and can easily be applied as a brand strategy.
What tweaks or improvements can you make to improve your brand strategy?
There are always ways to improve your brand awareness. Here are a few tips:
Make sure all actions taken by your company reflect favorably on brand awareness. This includes things like filling out forms and providing customer service.
In a cookieless world, prioritize branding in all aspects of your business.
Remember that a brand strategy shapes every aspect of your business – from how you present yourself to customers to how you operate internally.
Branding strategies should be prioritized as part of any small business plan.
Branding vs. marketing
There's a lot of confusion about the difference between branding and marketing. Branding is who you are, while experiential marketing is how you draw consumers to your brand value. They're connected but separate; branding is persistent and can't be changed, but marketing may change yearly.
Marketing uses KPIs to prove its performance, while branding does not need KPIs because it is difficult to measure. Take Karcher, for example, 81% of their lift was attributed to native ads from Outbrain. Native ads, like the one in this example, are a relatively new way for companies to advertise, with many people unsure how effective they can be. But as you can see, they can be very successful when used correctly!
How to develop a branding strategy
Developing a brand strategy is essential for any business, but knowing where to start is not always easy. One size doesn't fit all, and what works for one company might not work for another. The most important part of branding is creating a positive sentiment around your brand. This is difficult to measure quantitatively, so qualitative methods are just as important. Creating an "end-to-end" experience is critical, requiring a more human-centric approach that can be difficult for analytical CEOs and their teams.
Do your marketing research
Market consumer research is important to establish a solid foundation for your brand strategy. It helps you identify the right business model, pricing, competitors, and marketing messages.
Social media can be a great resource for finding out what's happening with your niche on Instagram. Facebook Audience Insights provides free data on the demographics and interests of the users of Facebook, which can be used to develop product ideas.
There are also plenty of other resources that can be used to explore your niche market further. Statista and Marketing Charts offer free data. Statista offers a range of facts and stats about the world's markets, while Marketing Charts offers marketing charts and analyses.
Create an awesome brand identity
Developing a branding strategy can be overwhelming, but it's important to get it right. Here are some tips to help you create an awesome brand identity:
It's impossible not to get inspired by your branding when researching. So take the time to immerse yourself in your brand and its values.
During a clear branding phase, pick three to five colors and stick with them. This will help people remember your brand easily.
Pick no more than three fonts and stick to those on all materials. Again, this will help people remember your brand easily.
Take gorgeous product photos, set the stage with lighting, imagery, models, and accessories, then carry themes throughout your materials. Tone can be just as important as message content in marketing strategy development – so make sure yours is on point!
A great branding strategy does not need to be complicated, but it should be emotionally engaging. People who feel something for your brand are more likely to encourage customer loyalty.
A beautiful website is important for ecommerce businesses, so don't send people to a glitchy or slow site! A study showed that 94% of respondents had rejected an ecommerce website based solely on the design of their site. Make sure yours is top-notch!
The term "brand strategy" means different things to different people, so it's important to be clear about what you're trying to achieve.
Develop an actionable marketing plan
Developing a marketing plan can be overwhelming. There are so many things to think about, and it's hard to know where to start. But don't worry, we're here to help!
First, you need to figure out your brand strategy. What is your business trying to achieve? What message do you want to send? Once you have that figured out, you can start developing your marketing materials and sales channels.
A sale can help your brand gain traction by tracking visitors and turning them into customers. Social media marketing is a big deal – more than three-quarters of businesses now use social media for marketing purposes. And content marketing practices can be "massively impactful" when pulling customers through the sales funnel. Email marketing is also powerful; one study found that email is 40 times more effective than Facebook or Twitter when acquiring new customers.
Email can be used in your sales funnel to help you acquire new customers. So ensure you collect email addresses from everyone who visits your website and send regular emails with valuable content (such as blog posts, eBooks, or webinars) that will keep them interested in your offer.
For even more tips on increasing sales, check out our guide on developing an actionable marketing plan for your business.
Be reliable and trustworthy
Branding is about trust. When customers know what to expect from your company, they're more likely to do business with you. That's why it's important to be reliable and trustworthy in your dealings. Stick to your brand strategy, make good on your brand promise, and be honest with your customers. They'll appreciate it and come back for more.
Track, assess, and evolve when needed
No matter how well you think your brand strategy is going, it's important always to track, assess, and evolve as needed. This goes for any marketing strategy, but especially branding – after all, your brand is the face of your company.
Google Analytics is a great way to track how your branding is performing. This gives you in-depth information about visitors and what they do on your site – down to the last click. With this data, you can make informed decisions about where to focus future efforts.
But don't forget that Google Analytics is just one tool in your arsenal! Always look for ways to improve, with or without Google Analytics.
Different types of branding strategies
There are a variety of different branding strategies that a company can use to further its relationship with its audience. While there is no one-size-fits-all solution, this book will help you find the general information you need about branding and which type might be best for your needs. Branding is an ecosystem of connected efforts that takes many different forms. It can also apply to a lot of different things, like reputation.
There are three main types of branding: personal, product, and corporate. Personal brand building is a personal brand involving more than just one person. Product branding aims to build your company's image and reputation through communicating with customers (competition, industry leaders) and potential employees/clients. "Brand" can be achieved through corporate, product, and personal strategies.
Corporate branding strategy
When it comes to branding, there are different types of strategies that a company can use. The focus of a corporate brand is the image you build. It's important to set yourself apart from other brands and companies to be successful. You want customers to see you as the best option for them. Positioning describes how a company stands in relation to other brands and companies to set itself apart from competitors.
There are two types of branding: corporate branding and product branding. Corporate brands are built on a reputation that can change depending on the company's goals- for example, H&M might choose to charge less than Levi's jeans because they're not seen as durable or fashionable enough by some consumers. A corporate branding has three main elements: user persona, target audience, and branding strategies, examples of which include your logo, website graphic design, font choice, color palette, etcetera. When creating these aspects of your brand, it's important to remember what emotions you want your customer base associated with your product or service- for instance, and green brands must champion the planet and commit to community efforts to be successful.
A platform is where customers learn about a company and its products. It's important to ensure that all of this platform's information is accurate and up-to-date. Having a blog is one way to create a platform, and companies often use it to share their latest news, updates, and announcements with customers. Additionally, many brands will have a social media presence to stay connected with their audience.
Branding refresh or update is a term that describes major changes in company branding- for example, Starbucks underwent a major rebranding in 2011, which saw them changing their brand personality, logo, color palette, and overall tone of their brand voice.
Examples of brands that have evolved over the years are Starbucks and Google. Both started as simple search engines but grew into much more than that. As technology advances, so must these companies' attitude branding strategies to stay competitive.
Personal branding strategy
Personal branding is a way to create a memorable identity, separate from one's company. There are many different types of personal branding strategies, including social media channels, blogs, and personal websites. The personal brand is something you build and define yourself. It takes time to develop and ensure that it's worth investing time, energy, and money.
It's important to have an image representing your brand so people can identify with it (e.g., "I'm a real estate agent/lawyer"). Personal branding can be built through connections with people who benefit you or by developing skills in a certain area useful for potential clients (e.g., speaking at conferences). Every social media post contributes to your image. A personal brand is built when it's authentic and constantly committed. You need to live your brand, or else it is not genuine.
Product branding strategy
A product brand strategy separates similar products and connects with the end-user. The brand development focuses on the target market, including their pain points and needs, so your company can position its product as a solution. Your company's goals are to create an image for your product that portrays it as a solution to the targeted customer's issue.
Service branding is similar to personal branding. Service branding focuses on the experience rather than on a person's skills. Service brands are based on word-of-mouth and customer feedback, so they must improve their experience across platforms to back up their claims.
Geographic and cultural branding strategy
Geographic branding focuses on a specific space. A geographic brand positioning can include an entire location, such as a town, city, or country. It can also refer to a particular region or area within a country. Geographic branding is often earned by the local community, earning its trust and commitment.
Cultural branding focuses on a specific group's culture instead of its physical location. Examples include "branding" London as the underground or Finland as the world's happiest country. Cultural brands connect with audiences through products and services that evoke certain values and signifiers from that culture. They attempt to build a shared identity and reputation among consumers who share that culture worldwide.
Geographic branding aligns a company or product with a specific target audience regarding their geography (location). It can involve positioning the company or product at certain price points relative to competitors to appeal to that market share segmentation strategy. For example, suppose there is another coffee shop down the street that charges $5 for coffee while your business charges $4. In that case, you may use geographic branding to position yourself as more affordable than your competitor without sacrificing quality.
Geographic branding, such as a company being homegrown and local, can help build a positive reputation. Being rooted in a specific location makes it easier for the brand equity to connect with customers on an emotional level. It also allows the company to tap into certain available resources in that geographic area. Global brands and geographic branding are similar to building a shared identity and reputation among consumers worldwide who share common characteristics, such as nationality or culture.
Geography has always played an important role in human societies, influencing how people live, think, and behave. For brands, there are opportunities to capitalize on certain aspects of geography to create meaningful connections with consumers.
Retail branding strategy
Retailers are the type of brands we interact with every day. They can use a focused retail brand strategy to showcase their product and "corporate" identity. For example, when Apple stores are made, they're made to reflect Apple's values and the style that matches their products. Amazon doesn't typically have a "retail" branding presence because most products are shipped from warehouses, but they do have physical stores for books. Retail branding can be complicated as each store may attempt to achieve different goals – for instance, Walmart's goal is low prices. At the same time, Trader Joe's focus on an "intimate" experience and is smaller than many of the bigger retailers in America like Walmart and Target. Digital is a big part of the company's strategy, but brick-and-mortar still has an impact – for instance, Trader Joe's offers unique samples and fun experiences that you can't find online.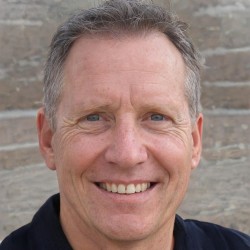 Latest posts by Garrick Berry
(see all)